I use oil paint, water colour, and my focus in 2020 is improving my digital artwork. While I don't take paid commissions (yet. Maybe in 2021?), I'm always looking for a new challenge, so if you have an idea for me, please ask through the contact form.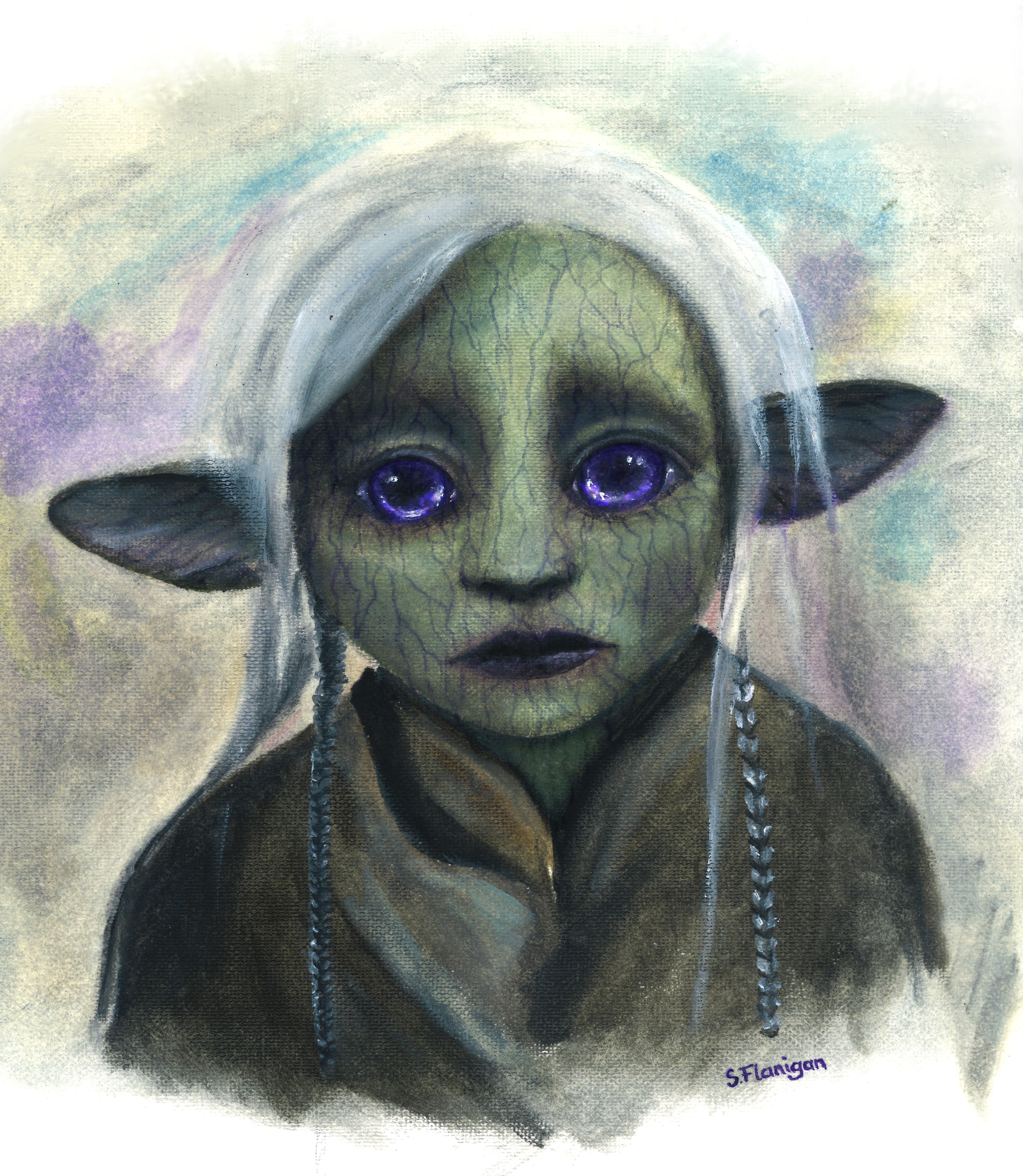 Dark Deet (2020)
The Dark Crystal: Age of Resistance fan art. Oilpaint on canvas with digital alterations.
Lithariel (2020)
Digital. Fan art of Lithariel, from Middle-earth: Shadow of Mordor
Loki (2020)
Digital painting of Loki from the MCU (played by Tom Hiddleston).
Painted as part of the 1 Week Portrait Challenge, by Paintable.
Golden (2021)
Digital. First painting of 2021 for the #ArtYear challenge. An Alurian princess from the world of one of my WIPs
Cafe Girl (2021)
Digital. Painting based on the #ArtYear prompt, "Finish". Study.
Saviour (2021)
Digital. #ArtYear prompt "Saviour".
Tranquil (2020)
Watercolour
Digital art commissioned by a friend for the release of their latest book, "Welcome to the Carnicus". Find out more at iangauthor.com
Digital art commissioned by a friend for their next picture book. Follow her blog lifeandbeyondblog.wordpress.com
Sugar Glider (2019)
Oilpaint on Canvas